Minorea
challenged me to do this meme. The rules and her questions were in Finnish, but I translated them.
Rules
1. Tell 11 things about yourself.
2. Answer the 11 questions created by the challenger.
3. Create 11 new questions.
4. Challenge 11 other bloggers who have less than 200 readers.
5. Tell who you challenged.
11 things about me
1. After attending Nordic Fuzz Con 2013 I went crazy about meeting other furries. I've already planned 4 furry meets in Finland and it hasn't even been a week since NFC!

2. I'm absolutely horrified of ships. So when everyone else goes on cruises to have fun I have to stay home.
3. I love it when I have thousands of things to do. Currently I work 3 part-time jobs and I have 2 comic projects and 1 fursuit project in progress. I'm also preparing for Taekwondo black belt promotion exam and guitar concert.
4. I write a lot of songs. I'd like to record my songs, but I can't sing or play them properly.
5. I studied Tourism in university but decided to start working instead. The teachers tried to teach us common sense so I didn't really learn anything. This spring I applied for English and Russian teacher education. My second option is biology teacher education since I love science and my father is a biology teacher.
6. I was accepted to a Japanese university to study Japanese and Chinese but I decided to stay in Finland. The main reason why I let this big dream of mine pass by was my boyfriend, but also the fact that I wanted to keep training taekwondo in my hometown. ...I didn't have enough money either and I finally started to have some pretty amazing friends here in Finland.
7. My artist name Tsuyami Yukihara comes from the kanji (Chinese characters) of my real name. There are several ways to read those kanji in Japanese and Tsuyami Yukihara is one of those. The kanji mean "erotic beauty on a snow field". My host father gave me these kanji thinking they suit me. Thanks otousan, I love my Japanese name!
8. My big brother's band Deadwood Prominents is one of my favourite bands. I listen to them whenever I'm drawing! You can listen to them on
Soundcloud
.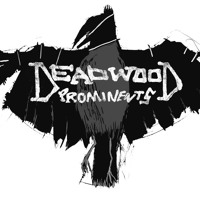 9. I have tattooing equipment. Soon I'm going to finish working at one of the places I work and start practicing tattooing seriously. Hopefully I'll learn to make some decent tattoos instead of scarring people's skins!
10. I. LOVE. TURTLES. I had 2 read-eared sliders when I was a kid. My mom sold them without me knowing about it and ever since I've been pretty much obsessed over turtles. I have so many turtle plushies I can't fit to bed with all of them!
Me and my turtle, Julia.
11. If you want to make me squeal, speak with British accent. There's nothing sexier than that!
Minorea's questions:
1. Have you ever started a new hobby / learned new skills to improve your cosplay?
- Well... Does sewing count? I had no idea how to sew before I started to cosplay. For fursuiting I'm trying to learn how to mimic so I could fursuit with 'silent code' (no talking).
2. Do you have hobbies related to Japanese popculture other than cosplaying?
- I used to read a lot of manga and watch anime, but I don't really do that anymore. I listen to Japanese music, sing Japanese karaoke and play Japanese games though! I teach Japanese language for beginners, but I also keep studying it myself as a hobby.
I love Japanese karaoke! This is a screenshot of Ayaka's song Okaeri.
3. Do you have your own 'cosplay corner' where you work with your costumes? If you do, take a picture of it.
- I don't have a cosplay corner. I mostly work in front of my computer because that's where I do everything. Sometimes I work downstairs in the livingroom and I do all the gluing stuff in the bathroom.
4. Do your workmates, family and friends who don't cosplay know about your hobby?
- Yes they do, it's not a secret. Some of them are really excited about it and want to see pictures of my suits. And some of them... well.. they think I'm nuts. 8D
5. Do you have a manga/anime character in mind you would like to cosplay, but for some reason you believe you never will cosplay?
- Actually I'm pretty sure I'm going to do all the cosplays I've planned to do. Of course I dreamed about making many cosplay costumes in the past, for example Haku from Naruto, but I don't think I would fit in the character anymore. I've also dreamed about cosplaying Soifon from Bleach for a long time already, and hopefully I will cosplay her in the future!
6. Are there characters you would never cosplay (because of the characters' appearance or personality)?
- Well, I would never cosplay fat or muscular characters because they are not suitable for my body type. I would like my cosplay to be as close to the original character as possible so it would be ridiculous to even try cosplaying Armstrong from Full Metal Alchemist (I'd love to act like him though). I don't think I'd like cosplaying anyone too serious either...

7. Have normal people ever shouted things to you when you've been wearing a cosplay? If they have, what was it?
- No, atleast I don't recall anyone shouthing things to me. I've just got some really weird looks... :D

8. Now you are allowed - or you have to - praise yourself! What are you best at in cosplay?
- As of now, I can't say what I'm good at since I'm so new to cosplaying. But atleast I already have some ideas on how to build a fursuit. Hopefully that'll be my strenght in the future!

9. By what criteria you choose the characters you cosplay?
- Firstly the characters I cosplay are characters that I love. Usually they have something in common with me and I feel like it would be easy to adjust to their personality. At this point I also prefer characters with rather simple outfits since my sewing skills need a lot of improving.

One example is my Rock Lee -cosplay. I really really love the character even though he might not be the most handsome anime guy out there. He's different! He wears simple green overalls! He likes to train and I like to do that too. It was easy to cosplay as him since I know how to do some kicks and punches. Also his body type is close to mine - I only needed a bind to hide my breast! Also I could fool around and be stupid when I was Rock Lee... :P

Me as Rock Lee in Katsudocon 2012.
10. Have you ever been in cosplay photoshoot? Would you like to?
- I've been to many cosplay photoshoots. Usually Minorea is the one taking the photos but almost at every convention we go to the photoshoot stand to get some amazing pictures of the two of us.

11. Why did you accept this challenge?
- Because I can't say no to Minorea's boob.... I mean cuteness.
11 questions by me and 11 people to be challenged



I'm new to writing a blog and reading them so... I don't have anyone to challenge! That's why I just avoid the responsibility to make my own questions! You can answer Minorea's questions if you want to do this same thing in your blog! :)